This article is a Stub
You can help by adding information.
Ithilien

Gender
Female
Race
Elf
Age
82
Hometown
Anu Arendel
Occupation
Archer trainer
Current Location
Saint Haven
Status
Alive
Additional Information
Star Sign
Capricorn
Height
167 cm
Weight
43 kg
Likes
Tasty food
Cute flowers
Sincere people
Dislikes
Strong smelling food
Irresponsible people
Affiliation
Free Adventurer's Guild
Master Archer Ithilien is the only member of the Silver Crescent Archers who participated in the Black Dragon Raid 50 years ago. Even after so many years, she remained in Saint Haven pretending to help young elves. Still harboring doubts about Geraint's actions since the battle, she has no longer blames him for his disapperance.
Ithilien is an elf who wears a green robe-like dress and styles her hair by doubling up her locks and tying it in place. She possesses a gentle personality which makes her easy to approach, although she keeps her innermost doubts and regrets inside her.
Aside from being a member of the Silver Crescent Archers, Ithilien is also an elf who is looking for her Telezia. During this time, she fell in love with an unnamed human. However, the man died of old age, and this caused Ithilien to dedicate herself in helping out adventurers from Saint Haven.
Friendship
Edit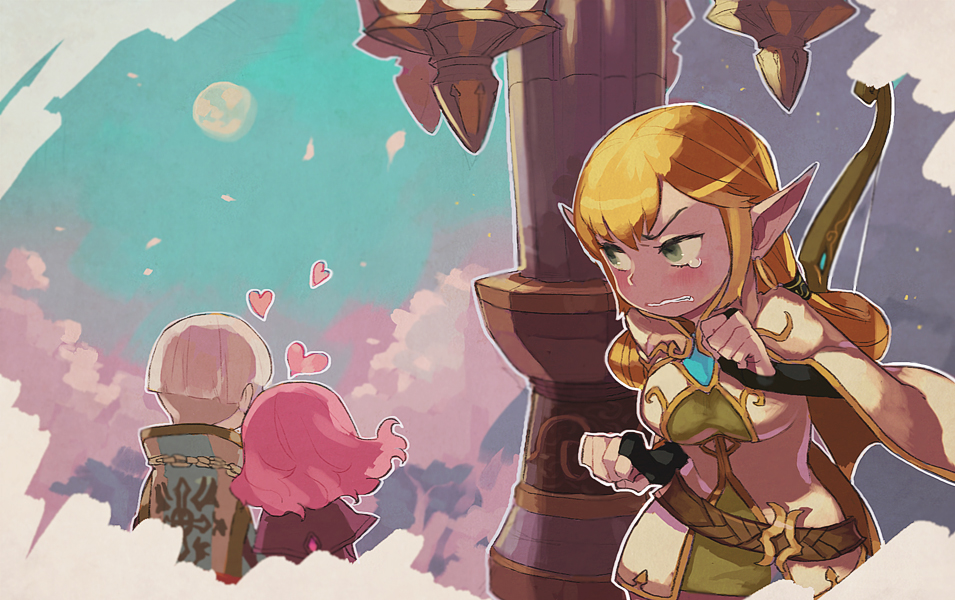 Ad blocker interference detected!
Wikia is a free-to-use site that makes money from advertising. We have a modified experience for viewers using ad blockers

Wikia is not accessible if you've made further modifications. Remove the custom ad blocker rule(s) and the page will load as expected.